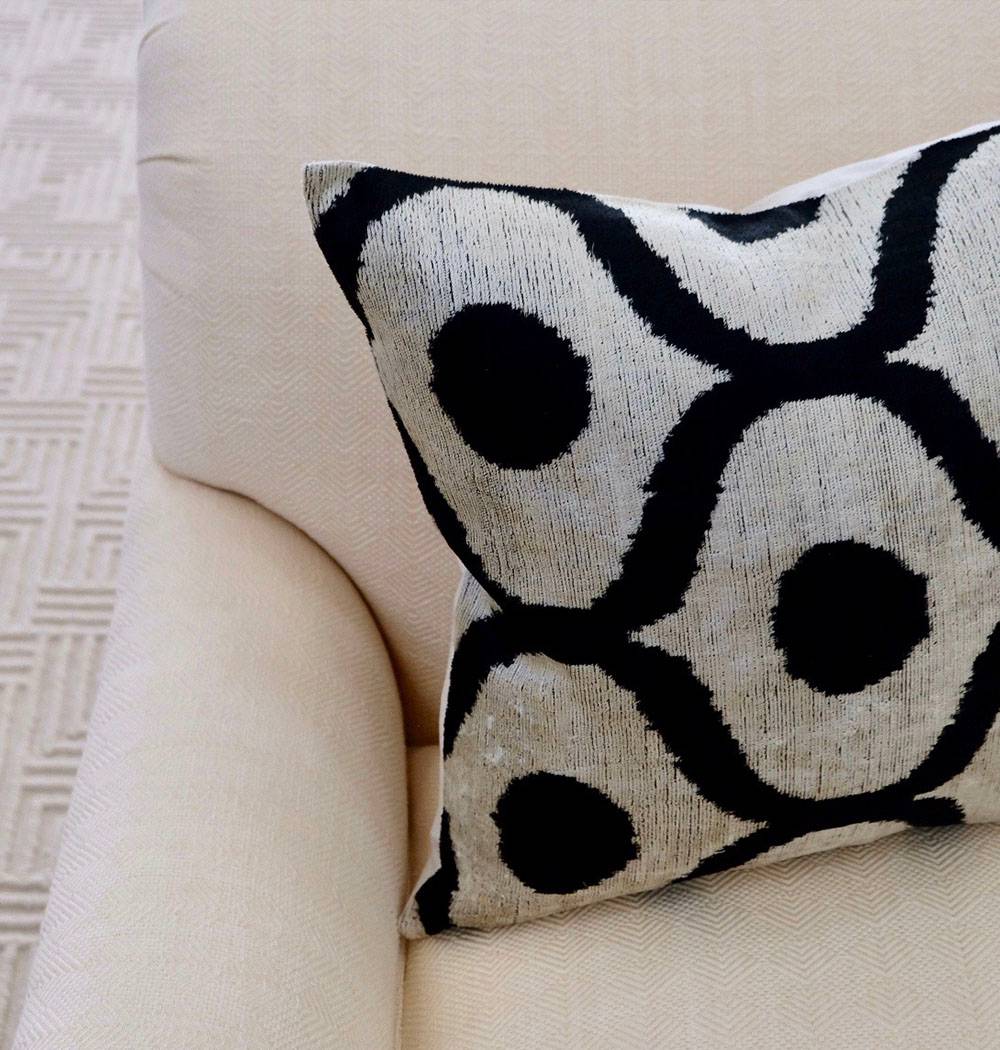 Pillow profile
Our most eco-friendly & performance pillow, made from recycled plastic water bottles to withstand the test of time inside or out.
What

100% recycled PET

Feel

super soft, cotton-like texture

Craft

hand woven

Origin

weavers of Uttar Pradesh, India
Indoor/outdoor

Take it outside! Crafted for the indoors and out.

UV fade resistant

Keep those colors intact.

Recycled material

Fibers are extracted for re-use while also minimizing our landfill waste.

Shed resistant

Stain resistant

Highly resistant to stains so you don't have to worry.

Water resistant

It's outdoor safe and easy to clean—washable, scrubbable.

Indigenous

Crafted from ancient techniques unique to artisan communities rooted in tradition keeping the artistry alive today.

Color safe

Free of all harmful chemicals—the yarn is dyed using low-impact techniques.

Handmade

Ethically created by hand from start to finish demonstrating the unique artisan skill.