Select 3 rug swatches to test out for 15 days and we'll ship them to you—for free!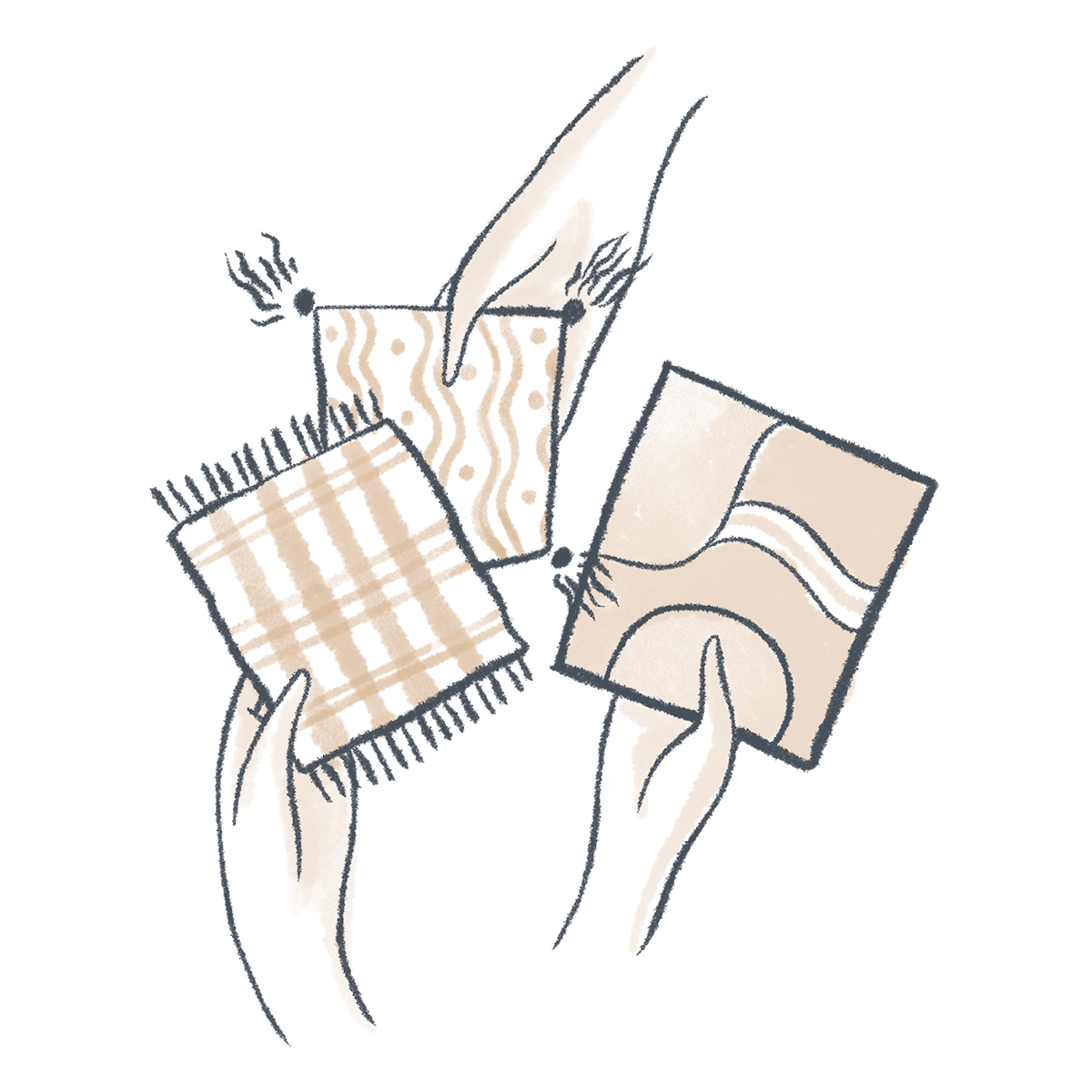 We'll mail the swatches to you for free so you can find the style that fits you best! Each swatch box is $25 and a credit is applied to your account.
Come on back when you're ready to order, we're ready when you are!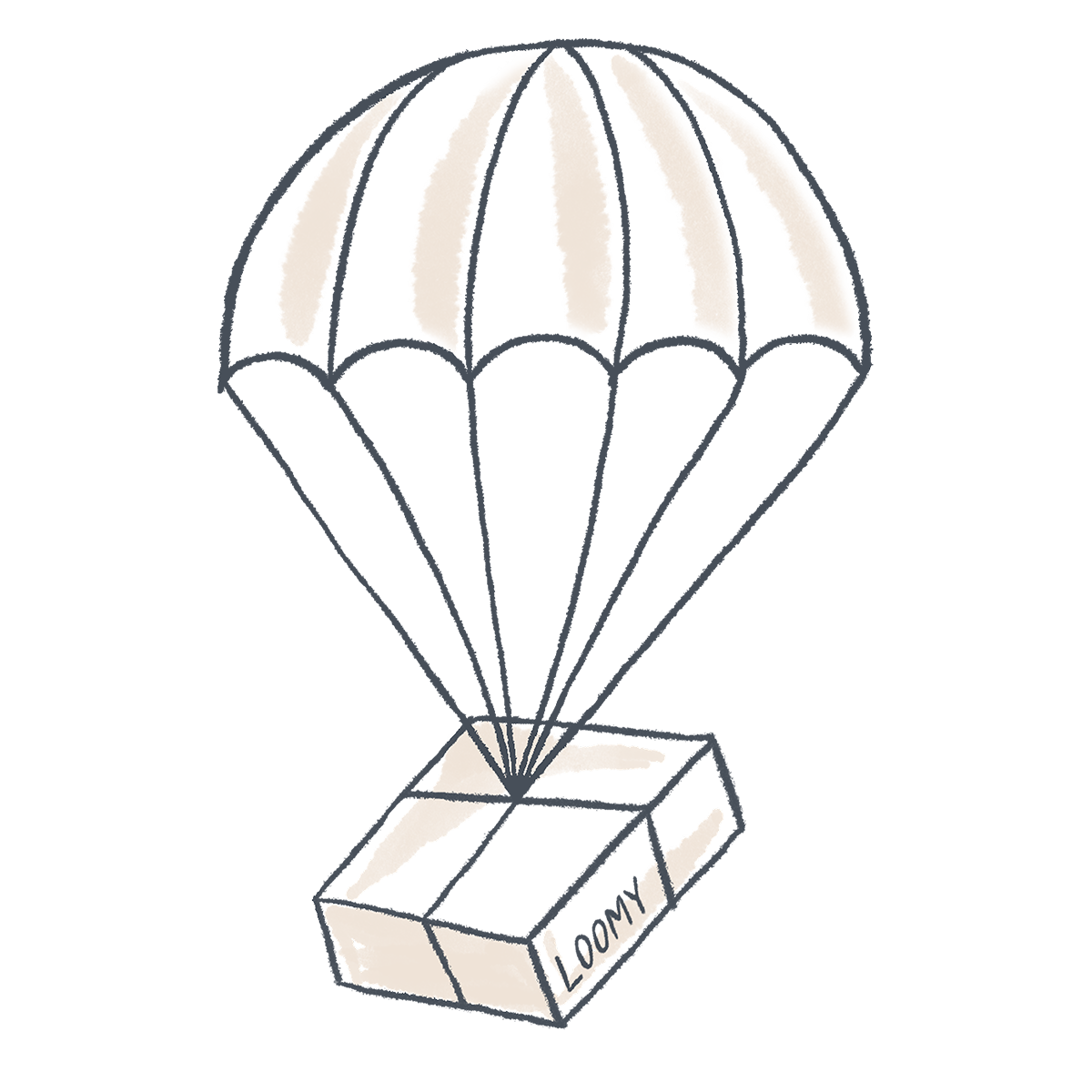 Once your 15 days are up, place the swatches in the mail with the prepaid return label included in the box.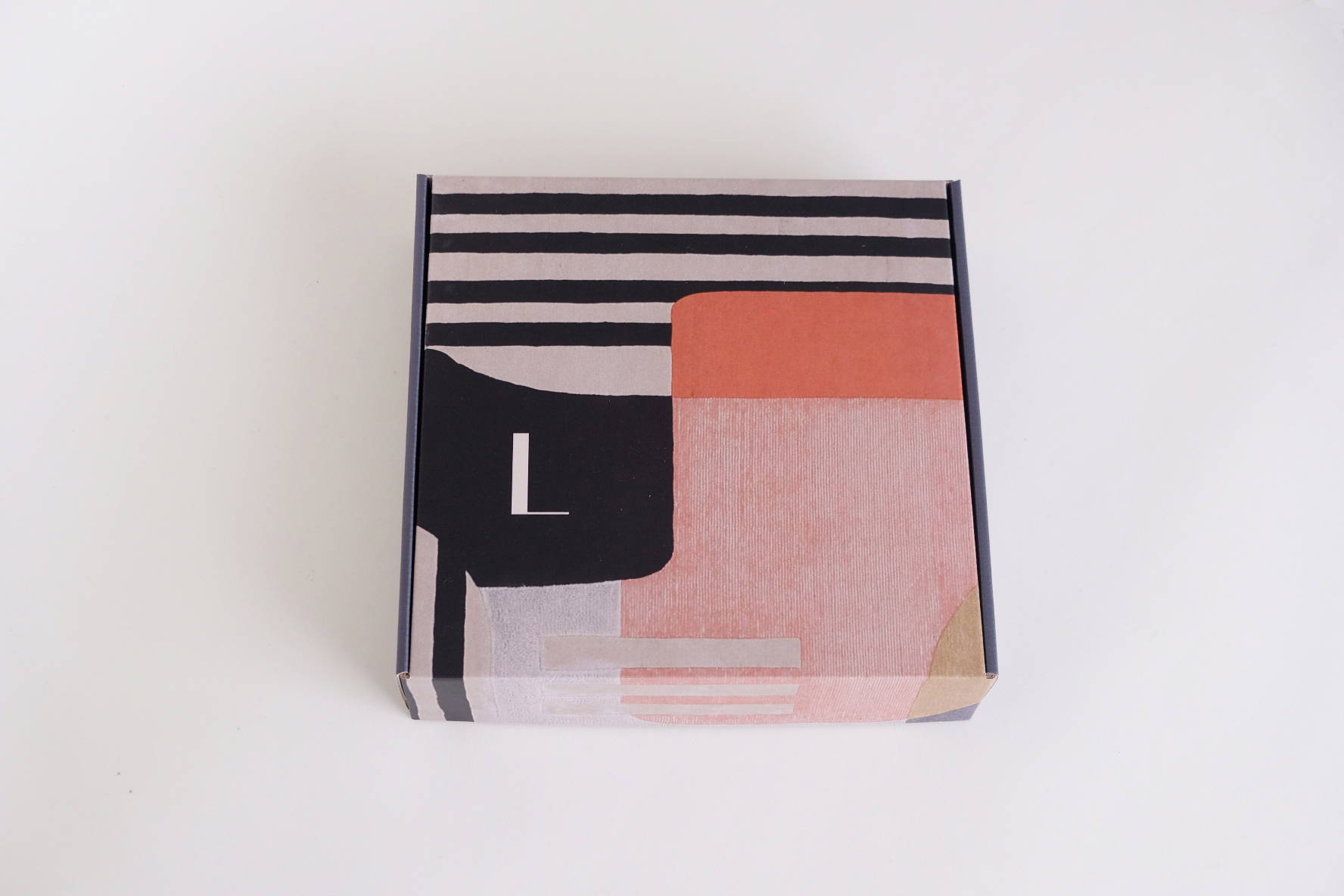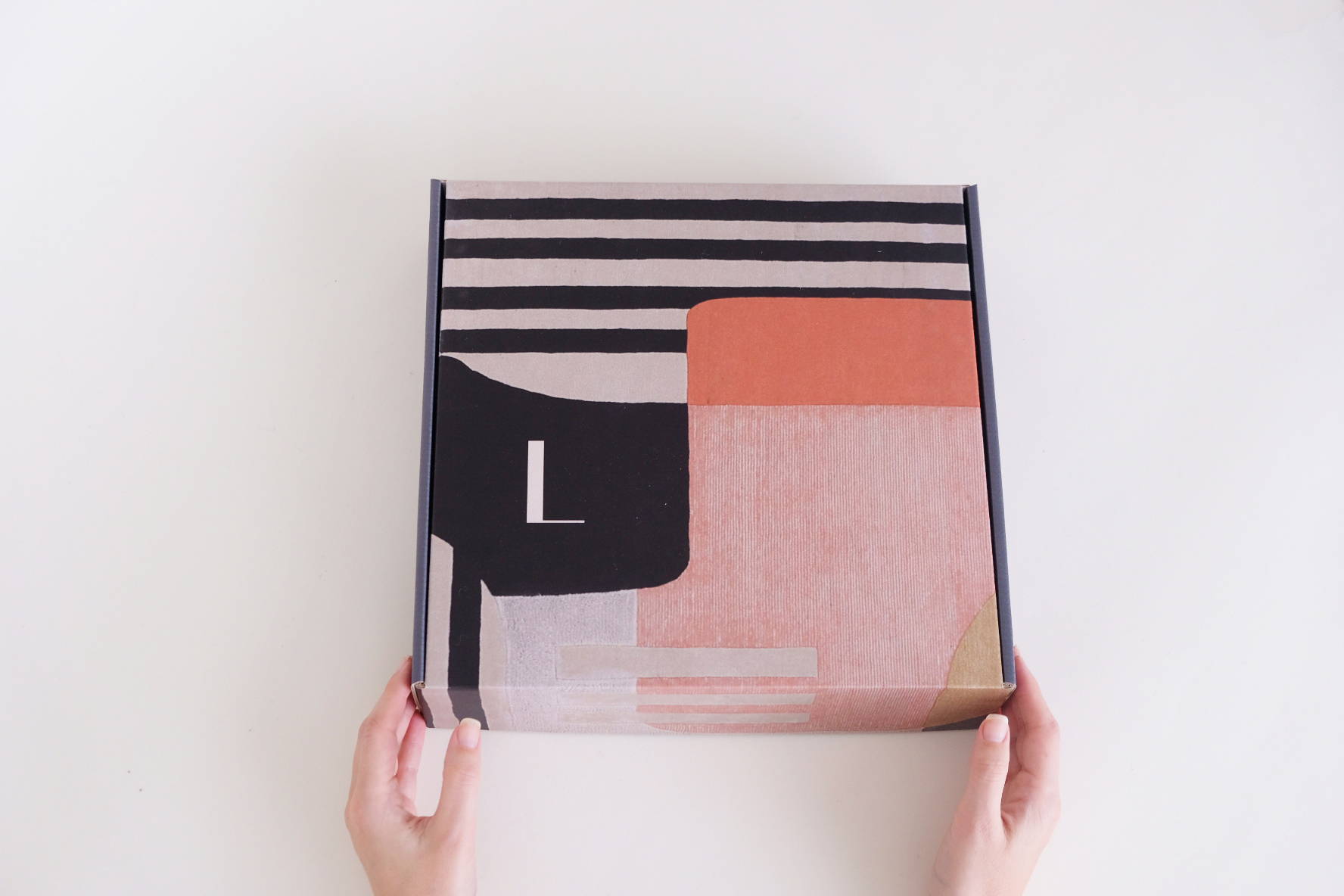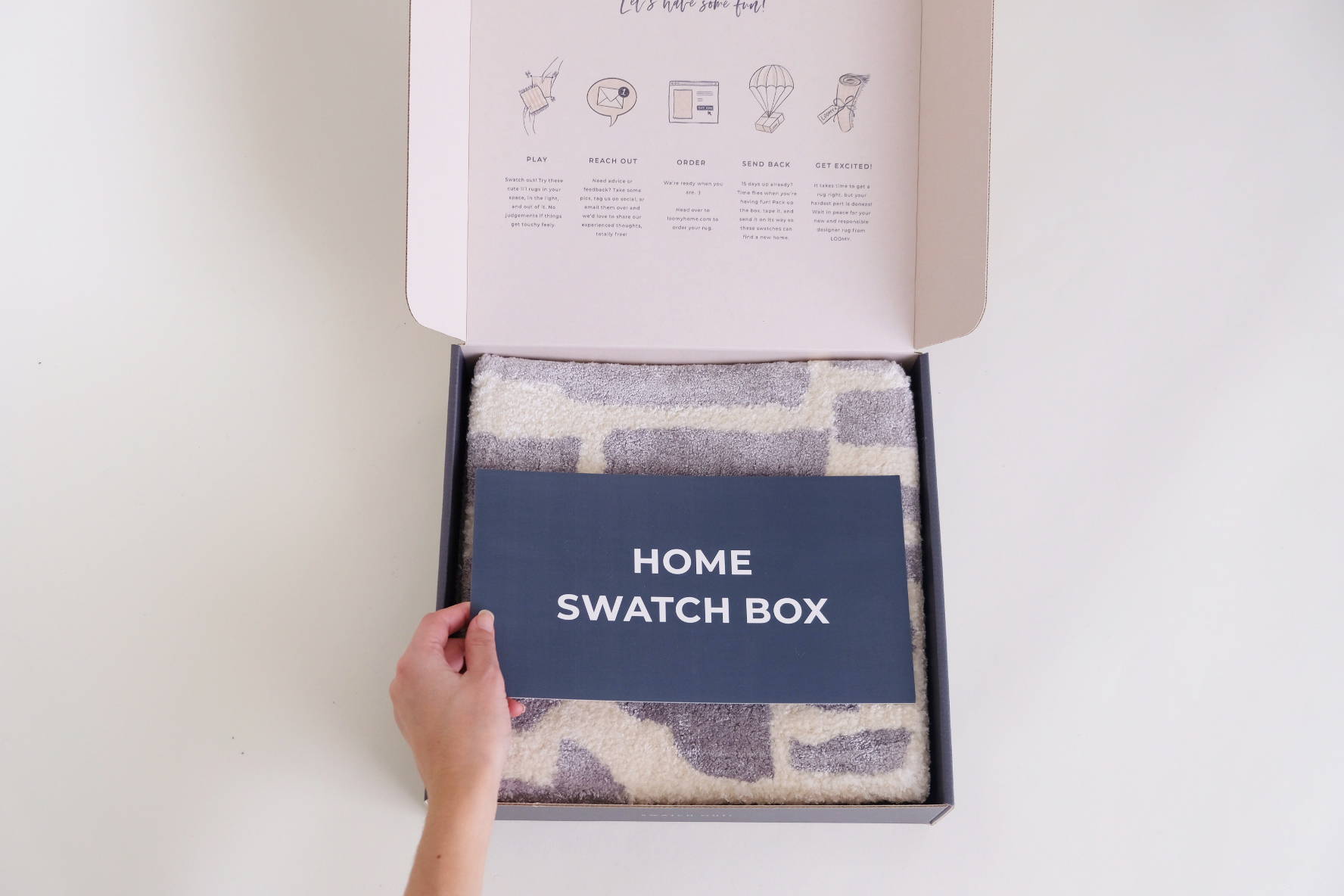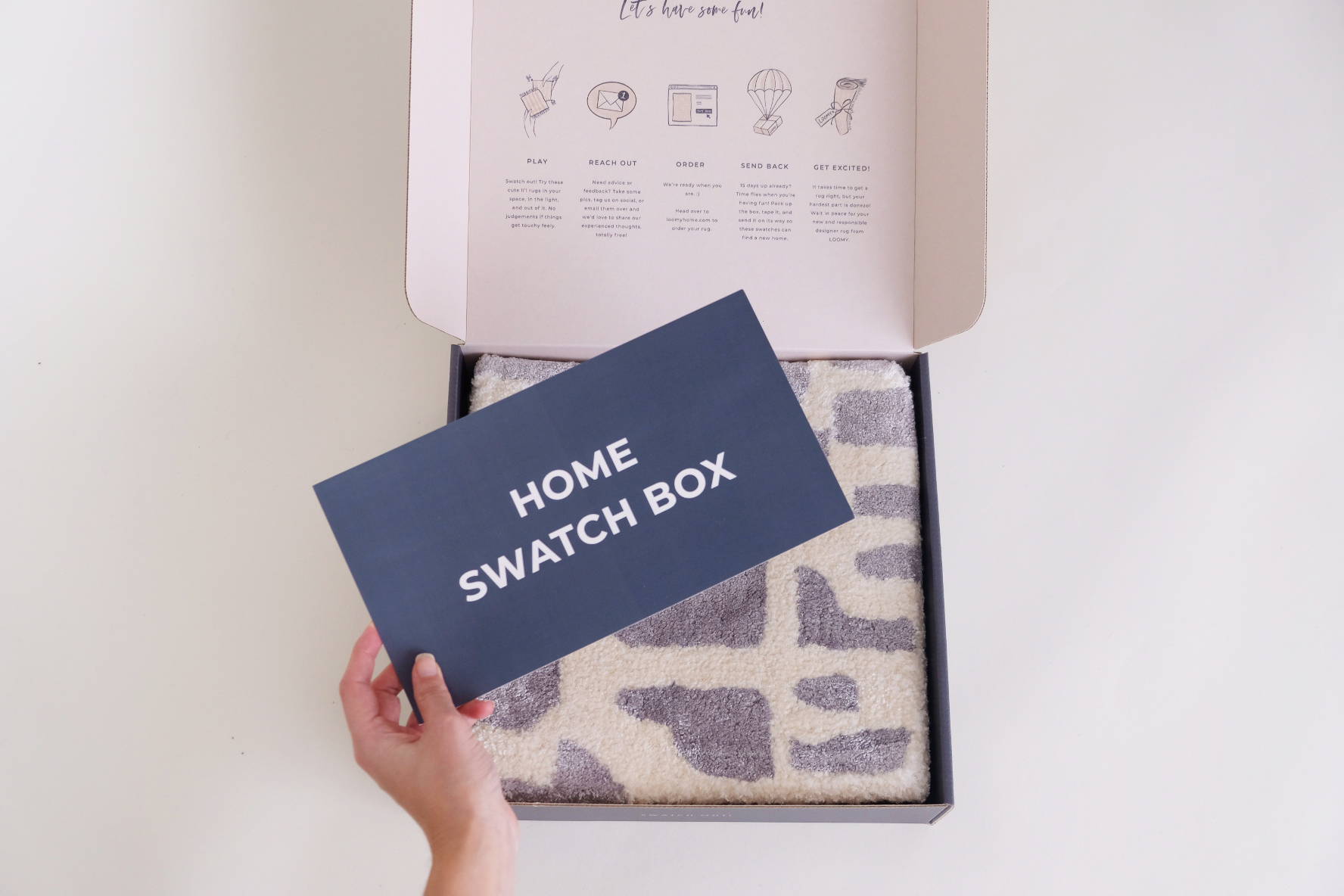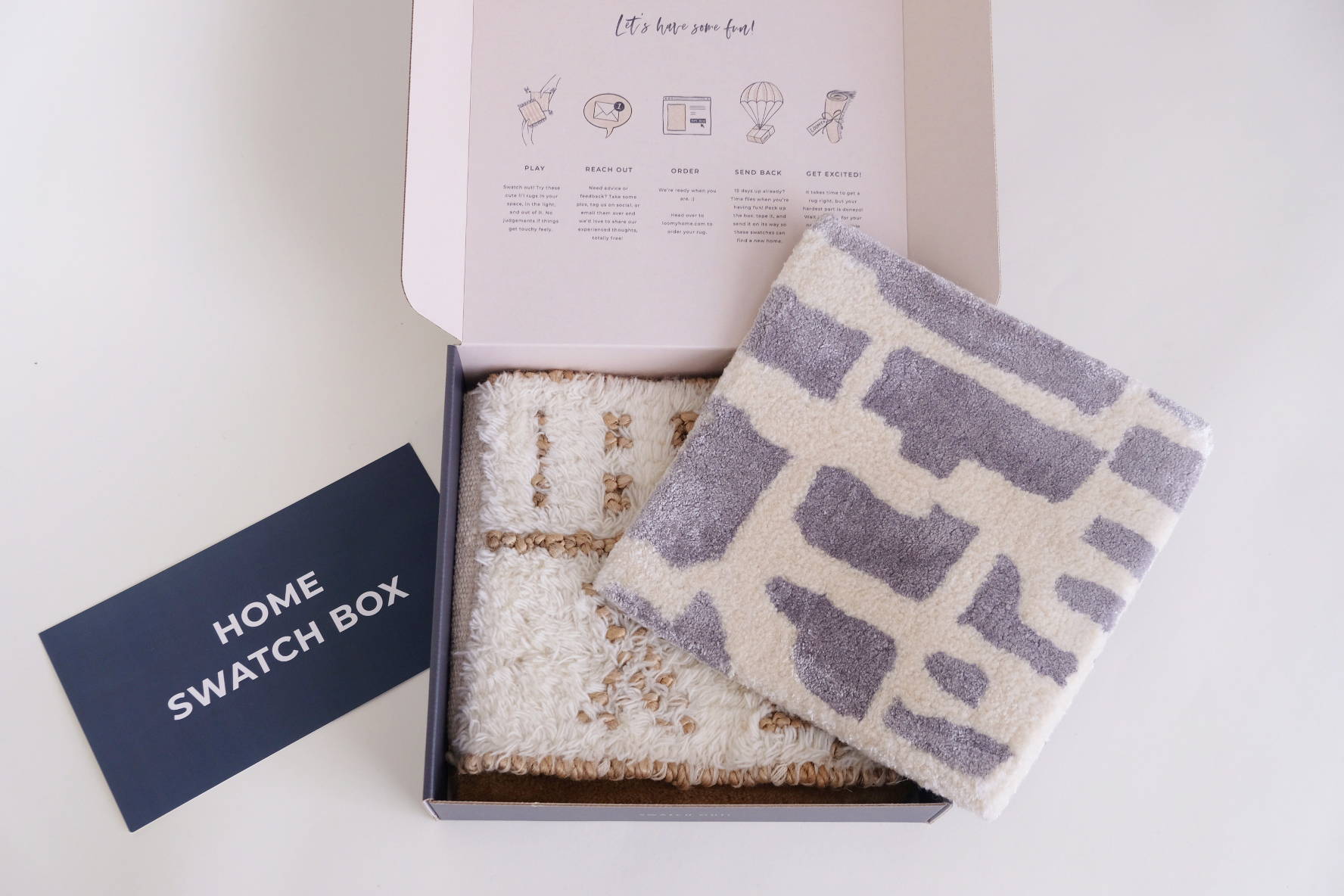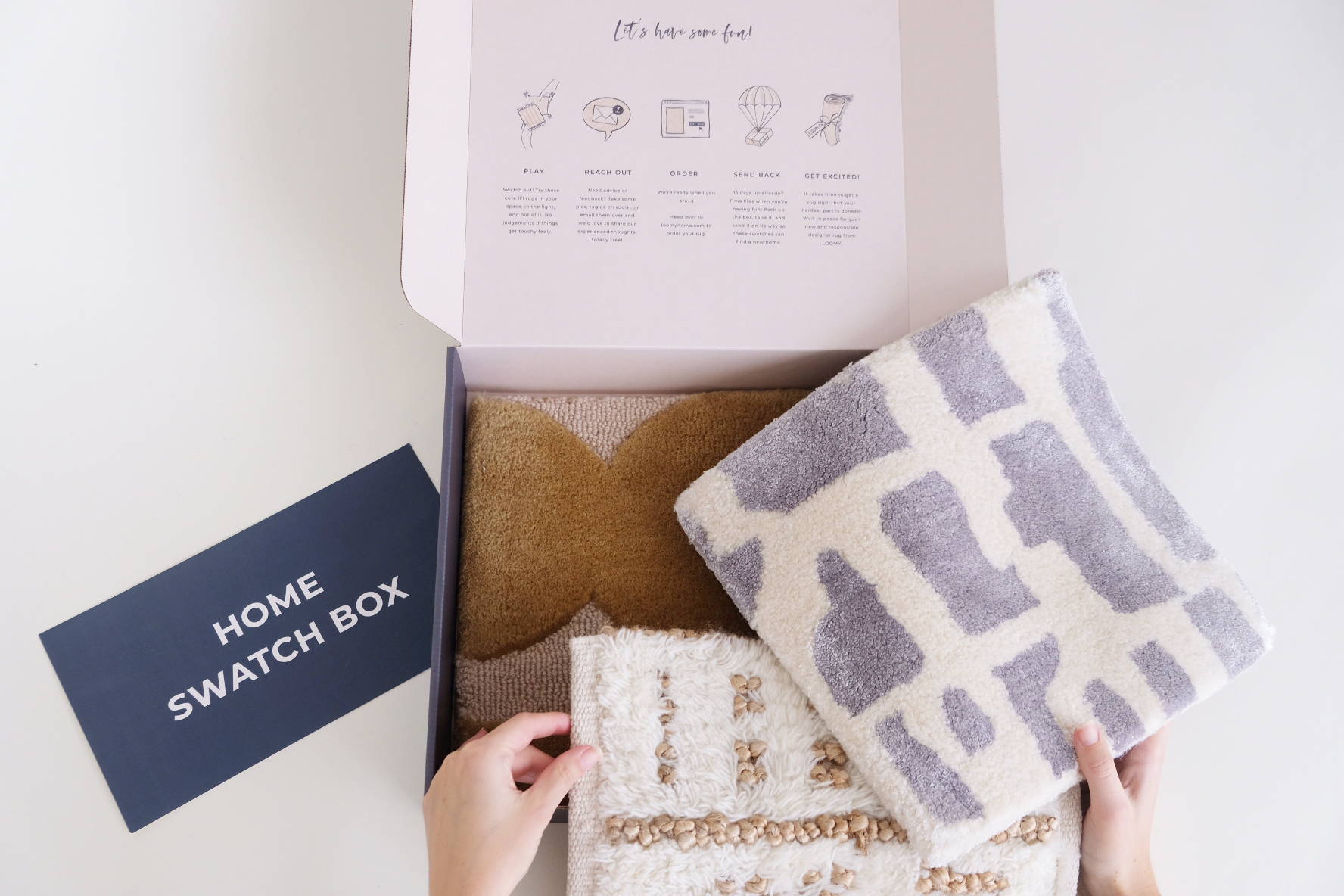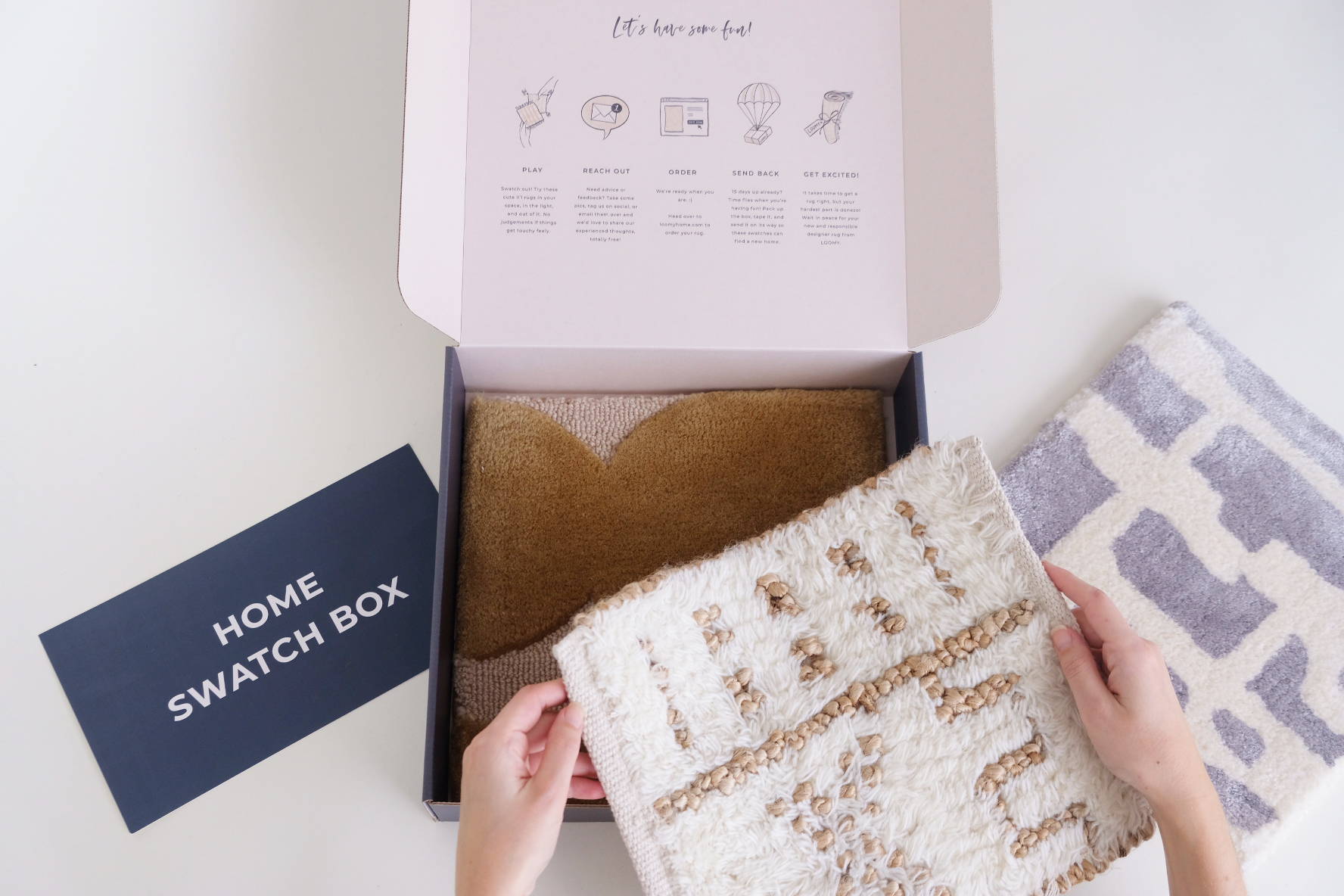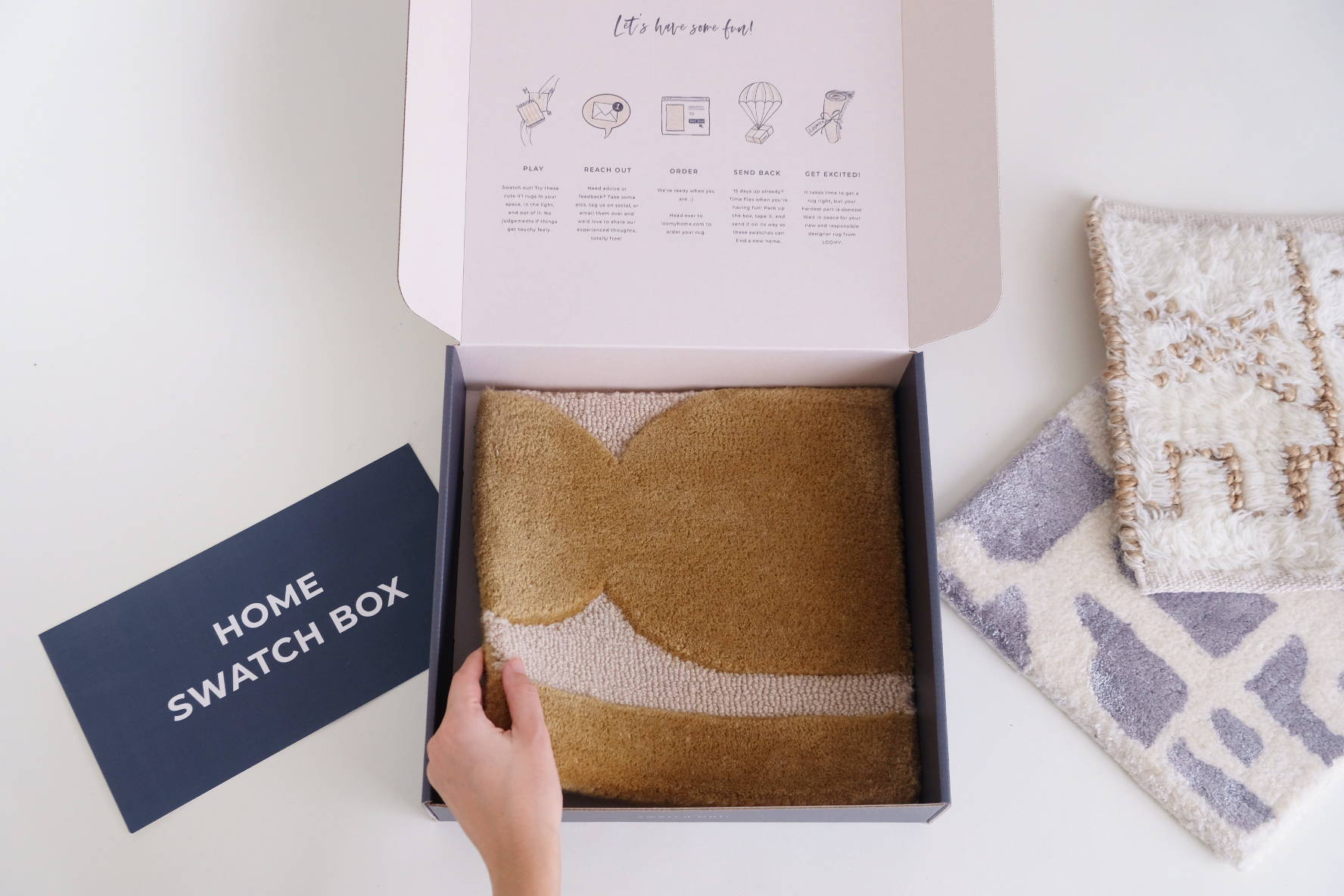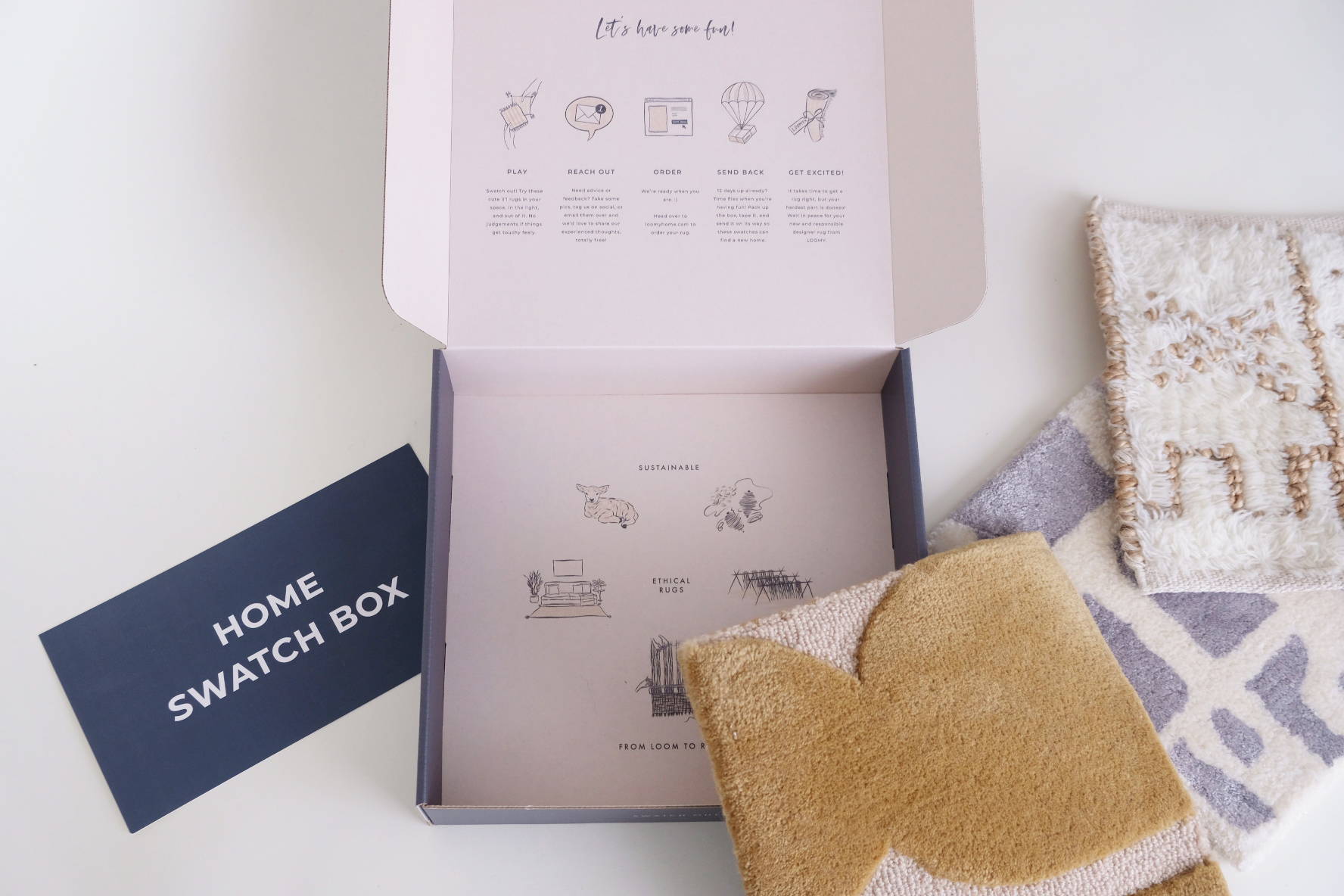 "I've been looking for natural, beautiful rugs like this for a long time. This rug is super soft, full of texture and color, I just love it!"
"I am so happy I found Loomy and have no doubt I will be purchasing more Loomy rugs again!"
"This rug exceeded our expectations! The pile was soft under foot and so beautiful in our room."
"Even better in person, loving the texture and silky feel."
"Love my runner! The color, texture, everything! You really cannot go wrong with this rug!"