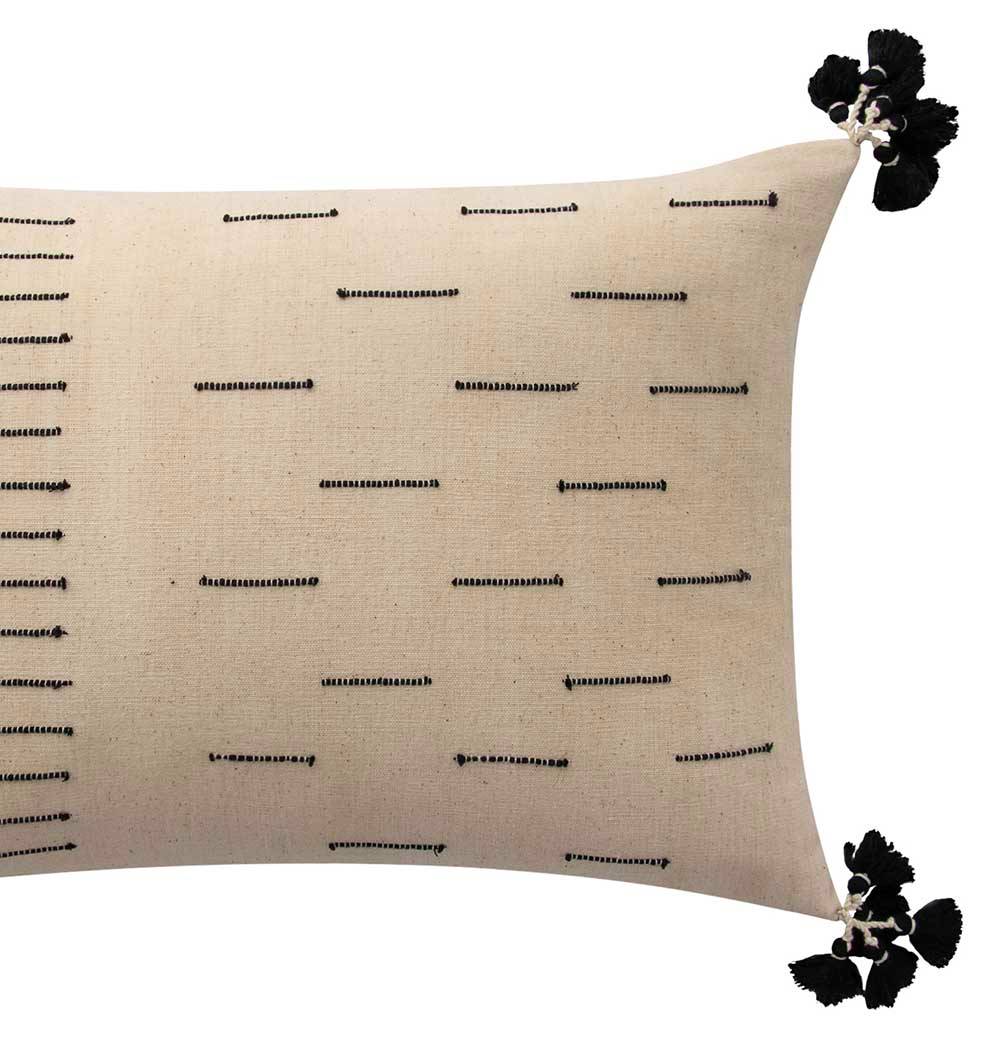 Pillow profile
Authentic, entirely handwoven pillow with detailed contrasting stripes, all brought together in an earthy palette on a natural cotton. An effortless layer to your living room or bed.
What

100% cotton

Feel

soft & delicate

Craft

handwoven

Origin

weavers of Delhi, India
Indigenous

Crafted from ancient techniques unique to artisan communities rooted in tradition keeping the artistry alive today.

Color safe

Free of all harmful chemicals—the yarn is dyed using low-impact techniques.

Natural fibers

Made from organic, plant-based, or natural materials free of harmful chemicals typically used in synthetic fibers.

Life cycle

Made from responsible natural materials for a closed-loop cycle meaning 100% biodegradability at the end of life.

Handmade

Ethically created by hand from start to finish demonstrating the unique artisan skill.